VEHICLES FROM THE AUTO SHOW FLOOR

Jeep® Gladiator
The Jeep® Gladiator concept is an ultra modern pickup with all of the rugged, iconic functionality of the Jeep Wrangler. It's a new-fangled sport utility truck with utilities to spare.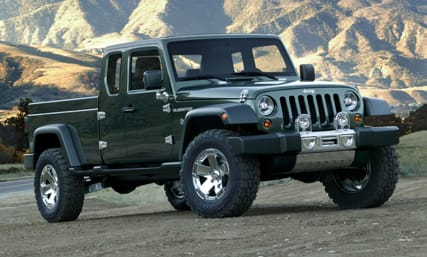 All-new Pentastar™ 3.6L V6 Engine
Increased horsepower—check. Better fuel economy[6979_1]—check. Flex Fuel capability—check. Just a few reasons to investigate the newest engine to hit the market, the all-new Pentastar™ 3.6L V6 Engine.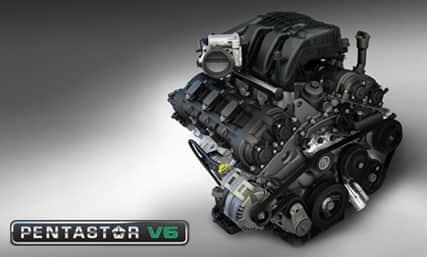 Jeep® Renegade
The subcompact, two-seat Jeep® Renegade gives new meaning to the term "fuel economy." Thanks to a combination of a diesel engine and electric propulsion, it's able to achieve a jaw-dropping 110 miles per gallon!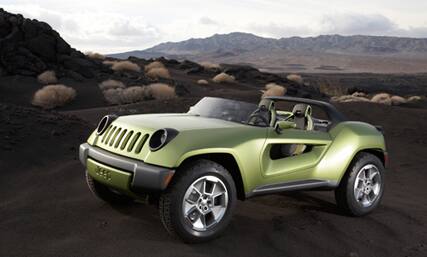 Jeep® Hurricane
Talk about capability! In addition to its cutting-edge good looks and rugged demeanor, the Jeep® Hurricane concept is also equipped with two 5.7-liter HEMI engines, which combine to turn out 670 horsepower!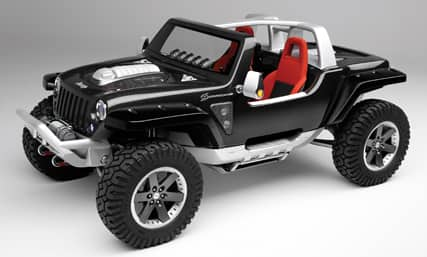 Jeep® Trailhawk
The Jeep® Trailhawk concept combines the brand's legendary off-road capabilities with a broad-shouldered stance, an assortment of technological innovations and an open-air environment. The result is a Jeep like no other.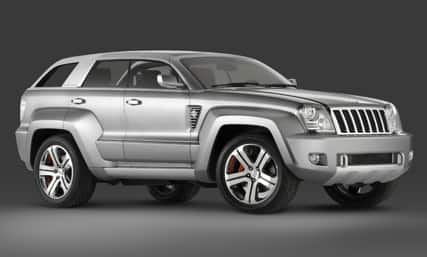 FROM CONCEPT CARS TO THE AUTO SHOW FLOOR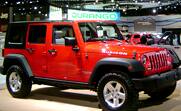 See the Auto Show Gallery
UPCOMING EVENTS

AUTO SHOW NEWS


Read more news in the Archive