Dedicated and personalized customer care is only the beginning. Discover the spectrum of benefits, incentives and services included in the full Wagoneer Client Experience.
Expand Your Possibilities
Grand Wagoneer offers a wealth of features that deeply connect you to your vehicle. Artfully designed and simply intuitive, each piece of technology is an achievement in both style and performance.
Room with Many Views
Everywhere you look, you'll find something incredible. From classic materials and cutting-edge technology to inviting style and comfort, each interior element was designed to satisfy your senses.
Powered by a Legendary Spirit
Feel the power and exhilaration that come with outstanding utility and capability. Inspired by the original luxury 4x4 SUV, this is the next chapter in American premium adventure.
The Height of Design
From every angle, the All-New Grand Wagoneer exudes sophistication and inspiring style. Combining a timeless and confident design with meticulously crafted details, it compels action and emotion.
Protect the Journey
Transform your drive with an advanced level of preventative technology. Discover the kind of confidence that comes with active safety features, including available autonomous technology and innovative driving systems that help protect everyone on the journey.
SUV of Texas as voted by the Texas Auto Writers Association
Full-Size Luxury SUV of Texas as voted by the Texas Auto Writers Association
Equal Size. Unique Personality.
Grand Wagoneer and Wagoneer offer identical scale and proportion. Whether you're looking for the pinnacle of American premium automotive or the ideal blend of capability and sophistication, each vehicle features the same dimensions.
Stunning From Every Angle
---
Discover the detail and dimension of American premium design. Zoom, rotate, and go beneath the surface of the Grand Wagoneer to see the full scope of its exterior style and structure.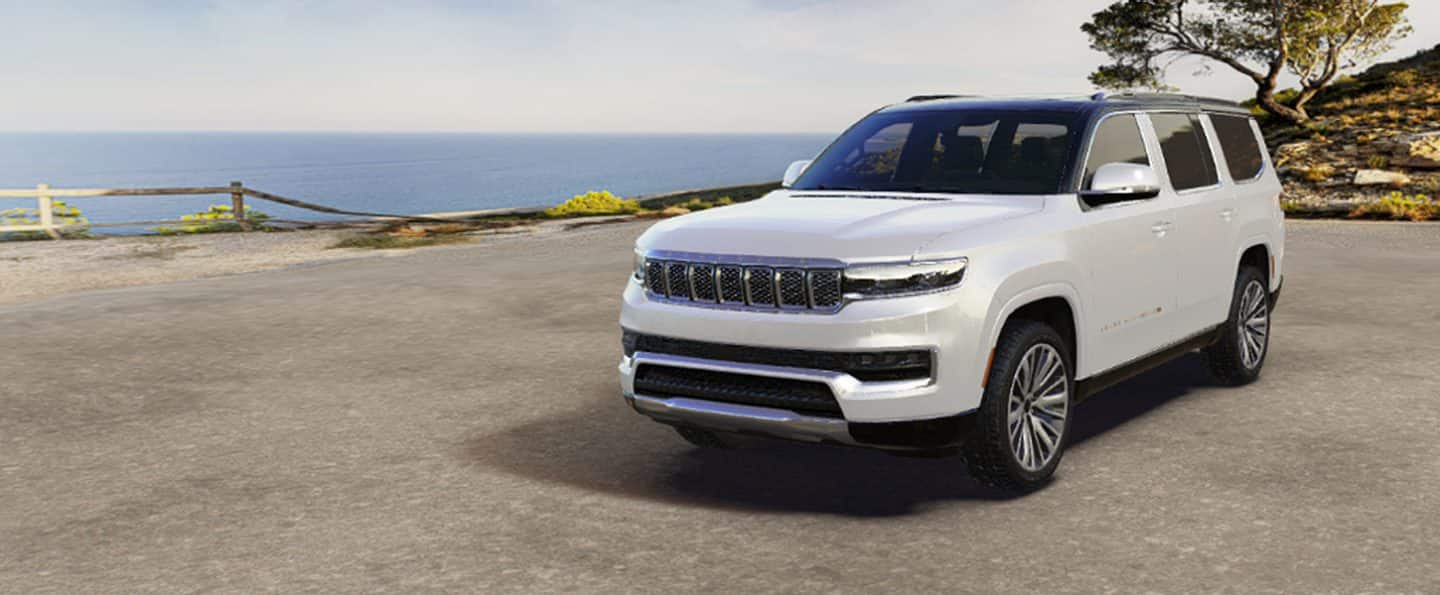 Grand Wagoneer Reigns Over the Competition
Grand Wagoneer represents the height of American premium automotive design, outshining the Cadillac Escalade and Lincoln Navigator where it matters most.