ACCELERATED ADVENTURE
The Trackhawk® is a beautifully high-powered SUV with the heart and spirit of a track-tuned race car. Accelerating 0-60 mph in 3.5 seconds, Trackhawk boasts a Supercharged 6.2L V8 engine and launch control.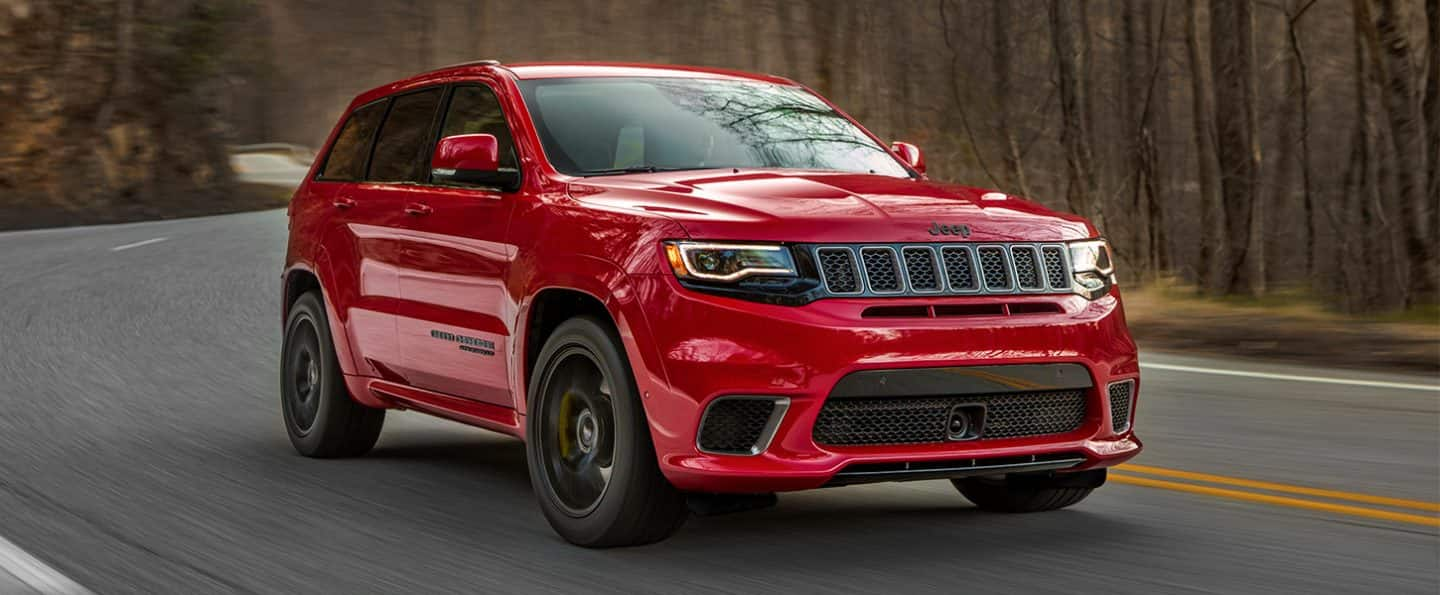 SUPERCHARGED 6.2L V8 ENGINE
---
High-strength, forged-alloy pistons, powder-forged connecting rods and sodium-cooled exhaust valves all add to the power of the Supercharged 6.2L V8 engine. Not only does it give the Grand Cherokee Trackhawk® 707 horsepower and 645 pound-feet of torque, but it delivers a maximum towing capacity of up to 7,200 pounds.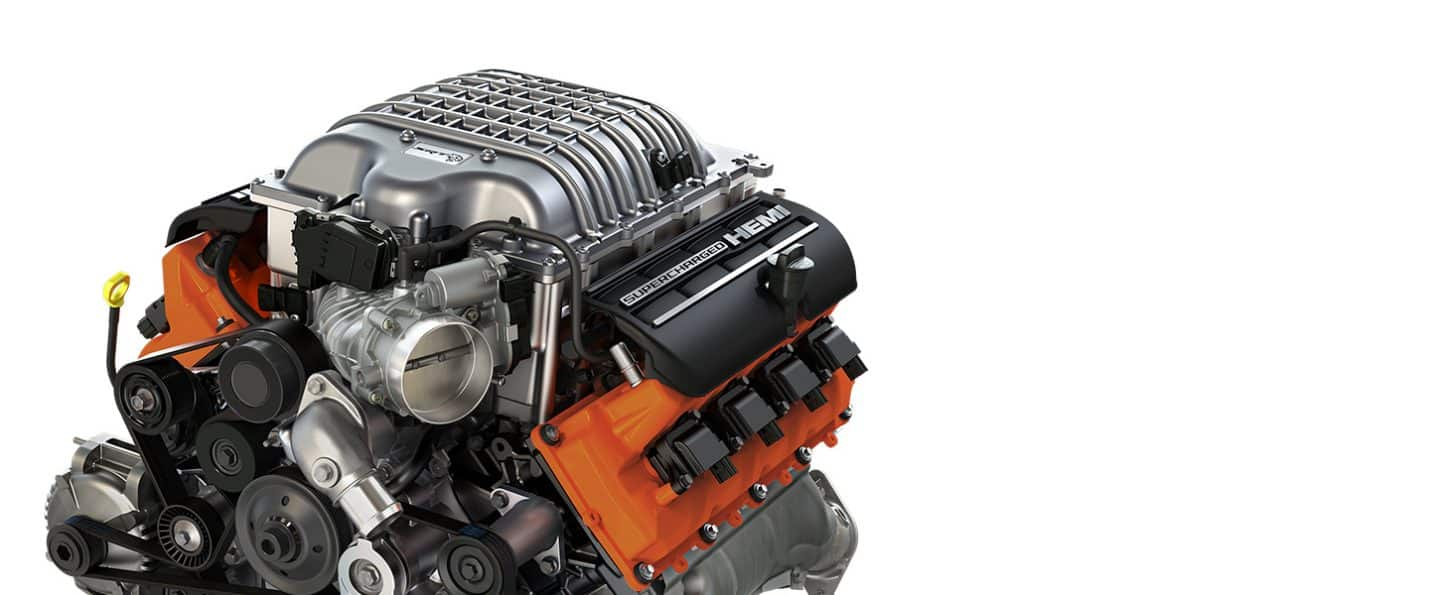 Stop with confidence. The Grand Cherokee Trackhawk® is equipped with high-performance yellow Brembo brakes with 15.75-inch slotted rotors and six-piston front brake calipers.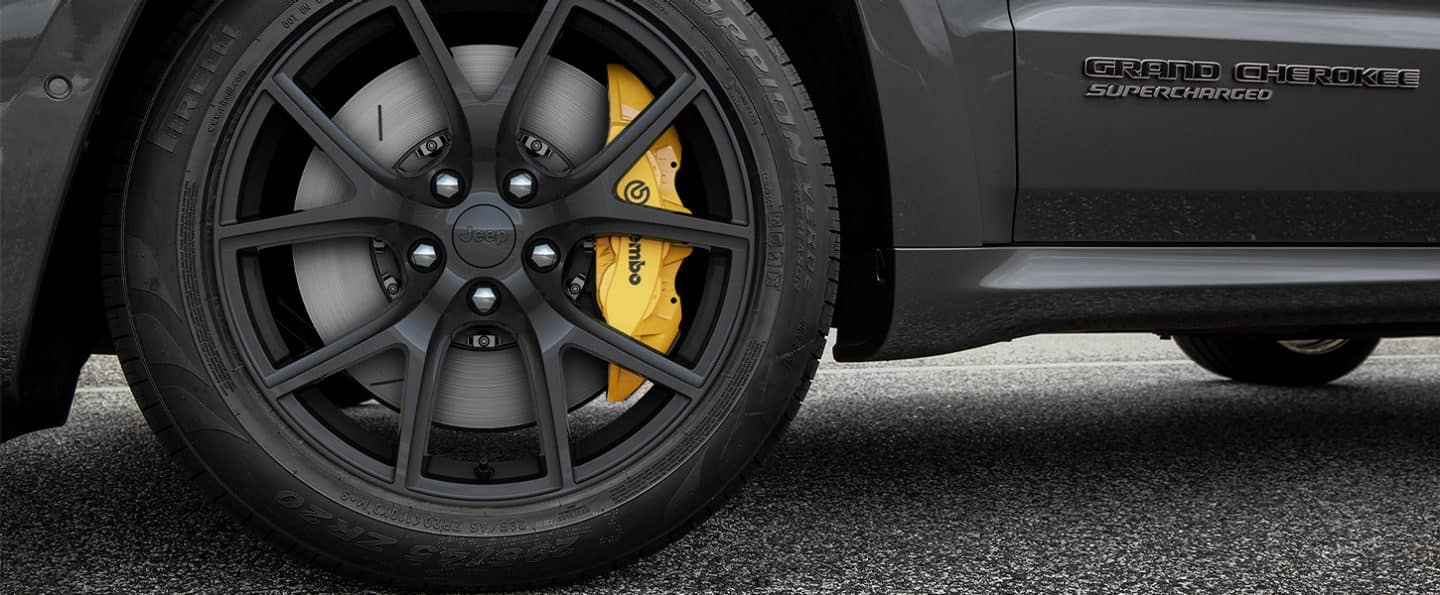 TRACK-INSPIRED THRILLS
Powered by a 6.4L V8 engine, the Grand Cherokee SRT® rewards you with track-ready capability, exhilarating acceleration and impressive handling. This high-performance SUV also boasts a Launch Control System and Brembo brakes for awesome stopping power.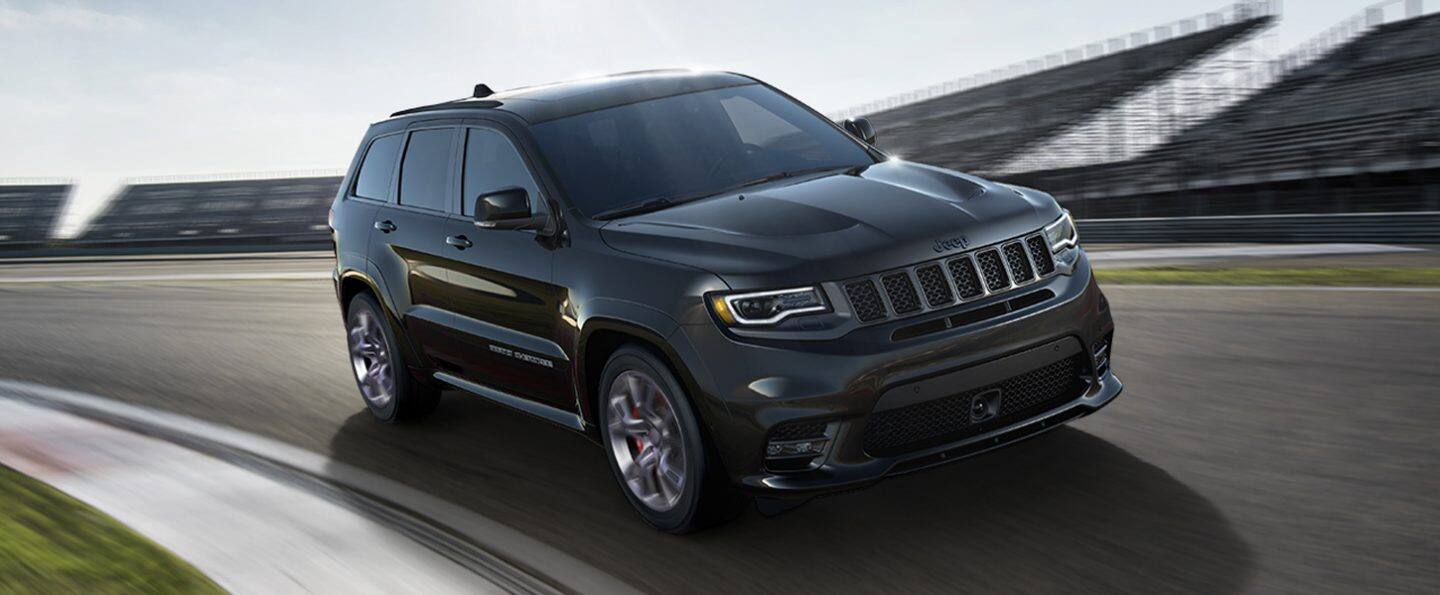 The 6.4L V8 engine is paired with an eight-speed automatic transmission with five Drive Modes: Auto, Sport, Track, Snow and Tow and a custom setting. The Grand Cherokee SRT® has a Quadra-Trac® Active On-Demand 4x4 System and delivers a 7,200-pound towing capacity.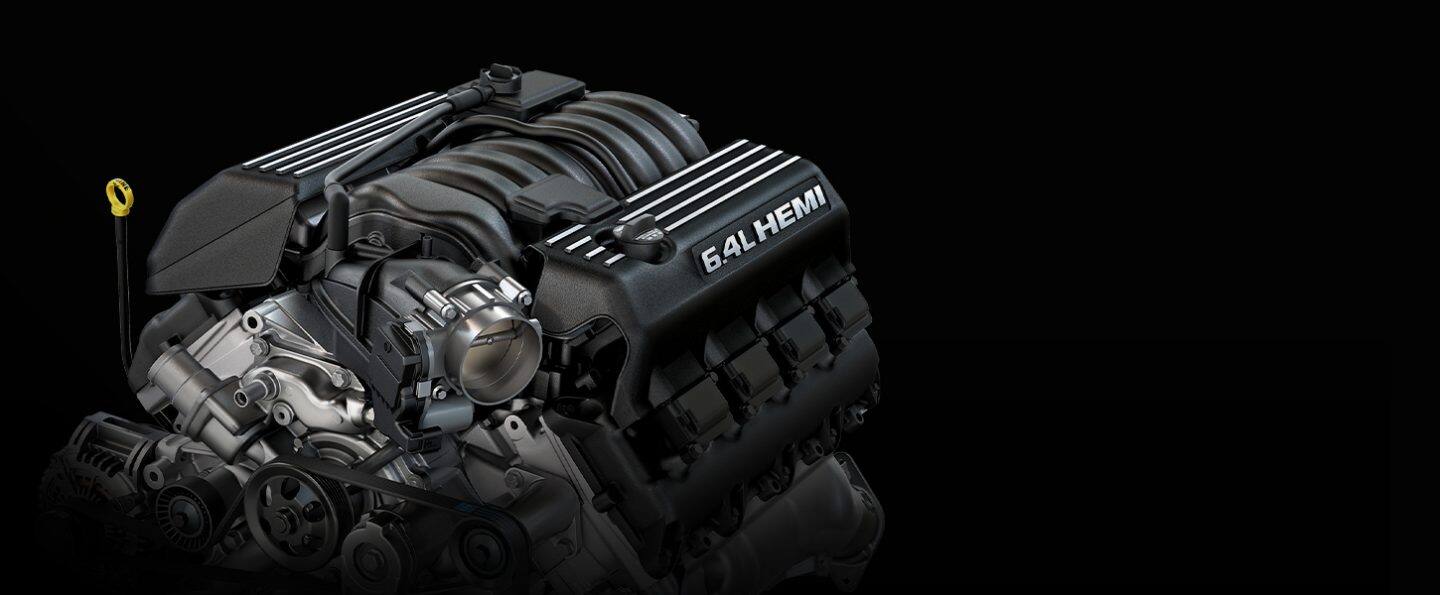 SRT® high-performance red Brembo brakes provide powerful braking power with 15-inch vented front rotors and six-piston front brake calipers.
HIGH-PERFORMANCE DETAILS
Inspired by the track and engineered to excite, the Grand Cherokee Trackhawk® and SRT® are packed with high-performance features that will accelerate more than just your pulse.
LAUNCH CONTROL
Launch Control on Trackhawk® and SRT® optimizes track performance for a textbook launch and consistent straight-line acceleration.
QUADRA-TRAC® ACTIVE ON-DEMAND 4X4 SYSTEM
PERFORMANCE PAGES
Find out how much g-force you're creating, check fluid and pressure gauges and record performance stats like 0-60 times, all on your Uconnect® touchscreen.